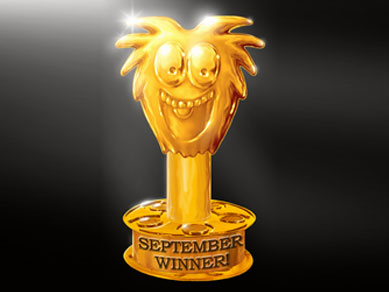 We've created an account in a very interesting animation community known as ToonTube, and we submitted a few of our projects to get started. Little did we know that we would eventually stumble across a post on the ToonTube website featuring our 'Everything Animated' project, as well as congratulating us for winning 'Animation of the Month'. This monthly contest is based on community votes, so we are completely flattered to receive so much love as newcomers!
Not only is this as awesome honor, but it's a bit ironic, too. 'Everything Animated' was originally created for a completely different contest in a completely different animation community. While our project did not win in the original contest that it was intended for, it still ended up winning in a completely different way!
A million thanks to ToonTube and everyone who voted!