Neighborhood Watchmen is a hilarious mockumentary style web-series that's set in an office environment. It centers around the conflicts that arise for a local superhero team when they're NOT fighting crime. We were asked to produce the intro for this series, and it was by far one of the coolest projects that we've had the chance to work on in 2013.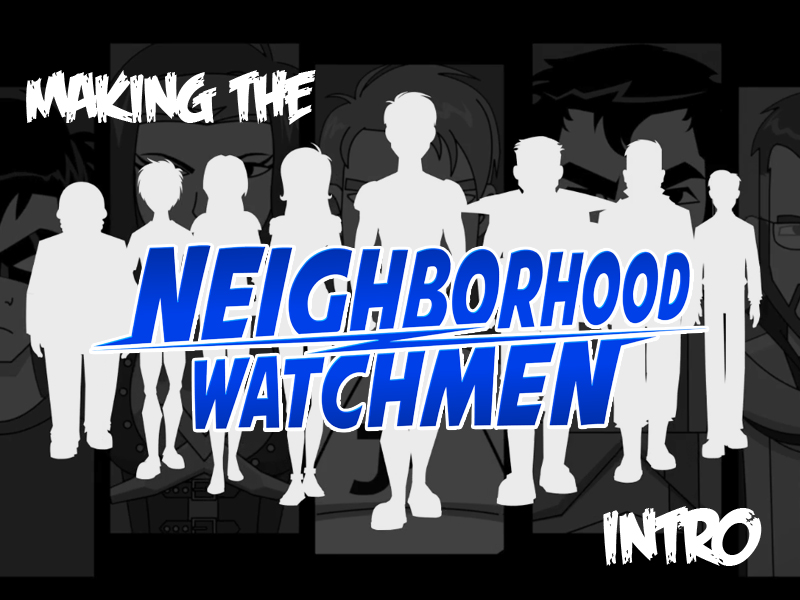 For this particular project, we teamed up once again with Waterman Studios. The creator of The Waterman Movie, Bryan Waterman directed the intro and helped us keep everything focused and accurate to the actual characters.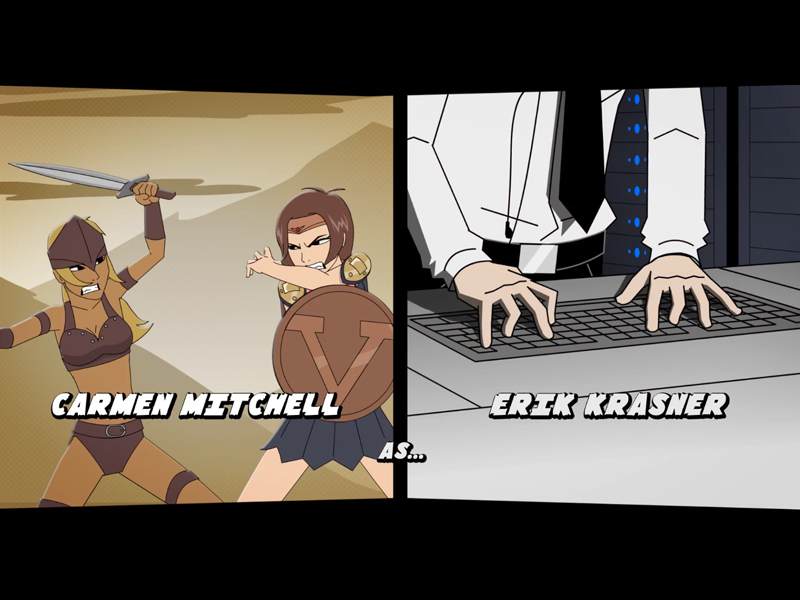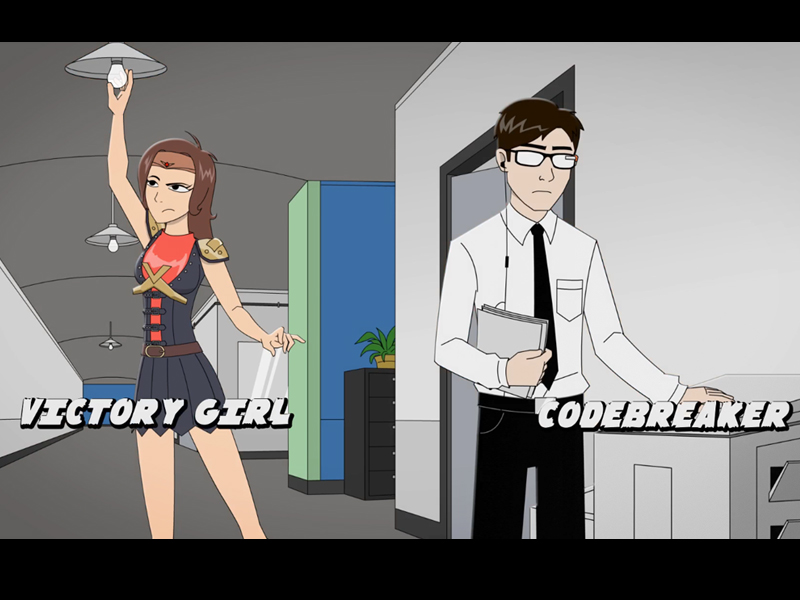 Although this project was fun to work on, it still came with its challenges. With every project, there are always hurdles that we have to overcome. For the Neighborhood Watchmen intro, one of those hurdles was figuring out how to seamlessly go from two completely different action scenes (that are separated in split screen fashion), to a single scene of the characters in an office environment. All without cutting away. This took a bit of experimenting and ultimately we were able to achieve the effect with the help of After Effects.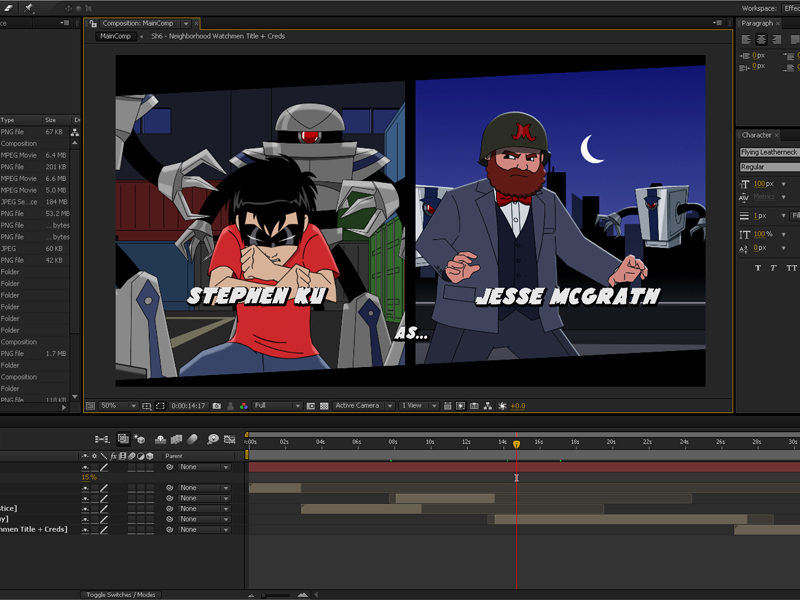 All of the character's animations were created in Flash on a blank background, and we used After Effects to compile and edit the scenes. We would usually achieve camera movements in Flash using VCAM, but this time around, the camera movements were completely done in After Effects. We also added the backgrounds in After Effects. Doing all of this gave us the flexibility to blend the split screen scenes together into one.
Another challenge was Battle Woman's segment where she picks up and throws a jet. We have been slowly but surely getting into 3D animation over the years, and this was our first chance to utilize some of the new things that we had learned. The Battle Woman segment required us to animate a full blown 3D jet. We animated Battle Woman first, and then animated the jet on top of her footage. The big challenge here was to blend the visuals of the 3D jet to make it look natural to the Flash animated version of Battle Woman. We achieved this by using a 3DS Max plugin called Swift 3D Max to export our 3D jet as a vectored Flash file. Once the jet was in Flash, then we had to edit each frame by removing unnatural shadows and lighting that was rendered. After doing this, we were very happy to see how well they came together.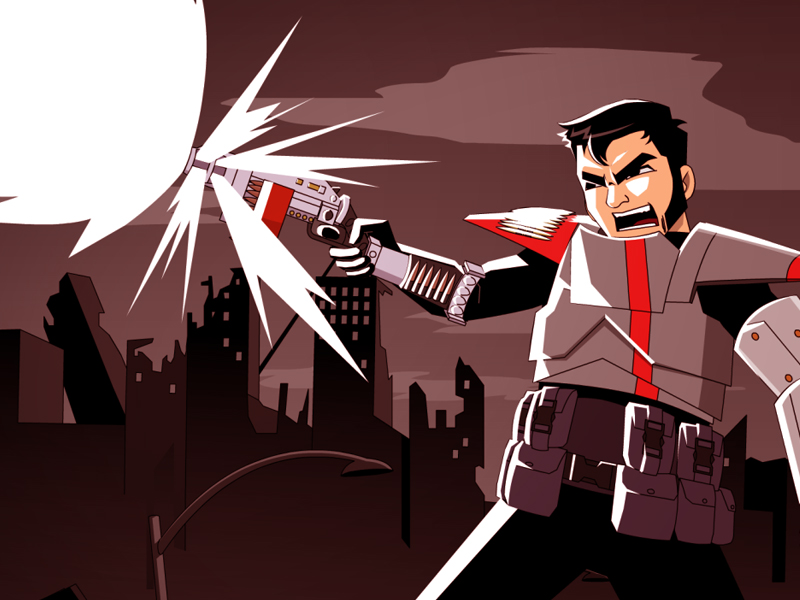 For a project like this, we would usually have the music to create our animations to. It helps us manage the overall energy of the animation by matching it to the energy of the music. We did not have that advantage for this particular project. In fact, things were set up in the opposite way. The music was going to be created based off of our animation. Our solution to this predicament was to just imagine what the music would be like based on the directions that we had received. Global Affront had signed on to produce the theme song, and they did an incredible job of matching their music to our animation.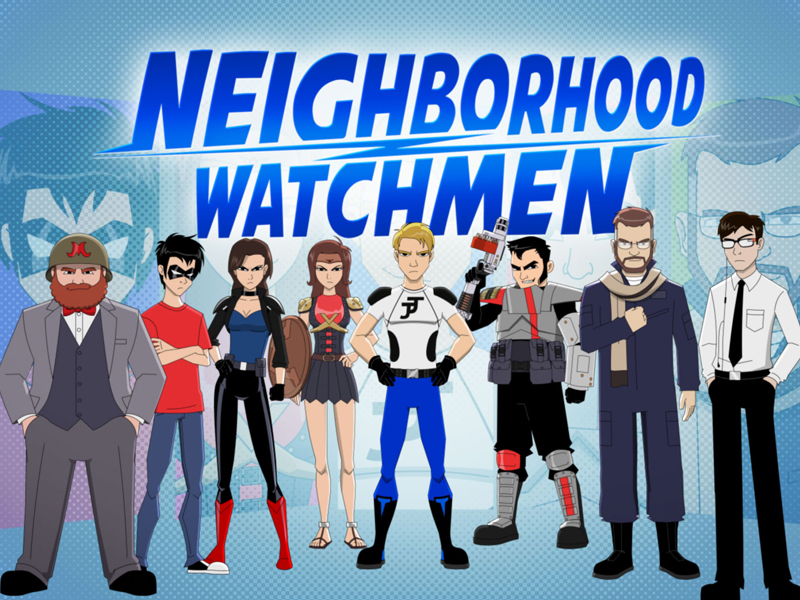 Overall, we are pretty happy with how this one came out. After watching the series and seeing what the characters were really like, it made the intro even cooler by having this contrasting comic book rendition of the real characters. It definitely complimented the series, which we are very happy about!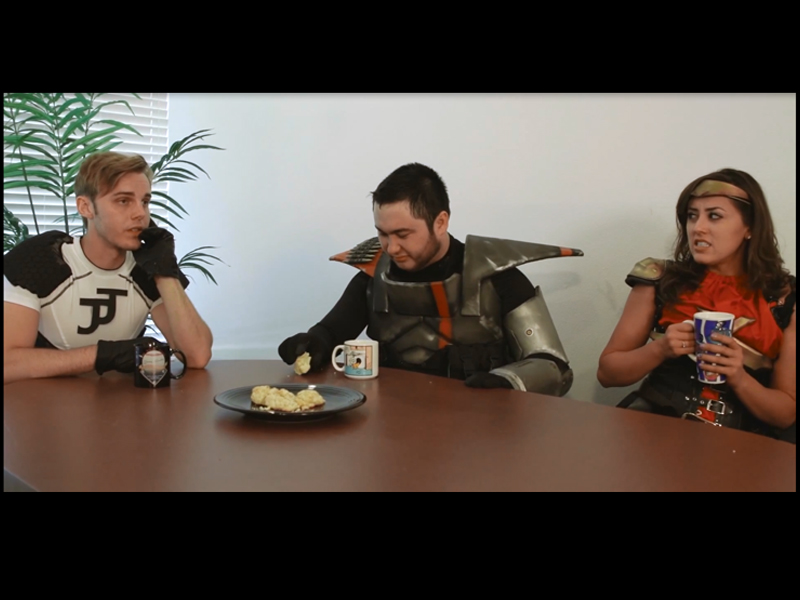 Neighborhood Watchmen was a successfully funded Kickstarter project and you can check out the entire series on YouTube.