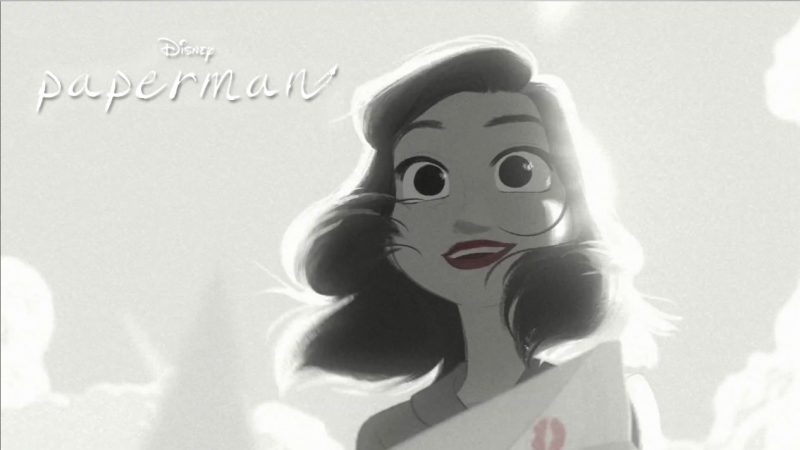 The official YouTube channel of Disney recently posted the trailer of their Oscar-Nominated short, Paperman. The six minute short has been capturing the attention of animation fans since its June 2012 premiere at the Annecy International Animated Film Festival, and continues to astonish us today.
What really sets Paperman apart is the use of Disney's new in-house technology called Meander, which allows animators to draw directly on top of the CGI. This revolutionary technique (called 'final line advection') completely blends digital animation and hand drawn together seamlessly, which is an absolutely amazing feat!
In a behind-the-scenes series titled, 'Paperclip' (also available on Disney's YouTube channel), director John Kahrs explains that his inspiration for the visual style came from the rough character drawings created during preproduction of Paperman. He wanted to somehow retain that natural hand-drawn artwork, which is something that's notorious for getting lost during the transition to 3D animation. Thanks to the Meander technology, Paperman achieved this look beautifully, and has now been nominated for 'Best Animated Short Film' at this year's Oscars, which is an honor in itself!
Here's a look at the Paperman trailer: