Today at Disney's annual D23 Expo, it was announced that the long-awaited and highly anticipated Kingdom Hearts III will be released sometime in 2018. On top of that, it was revealed that Toy Story will be one of the new worlds to visit! This has been a dream scenario for not only fans like ourselves, but director of Kingdom Hearts himself, Tai Yasue.
The reveal came in the form of this new trailer:
This is huge, as it marks the first time that Pixar (rather than Disney) is collaborating with Square Enix in the Kingdom Hearts universe.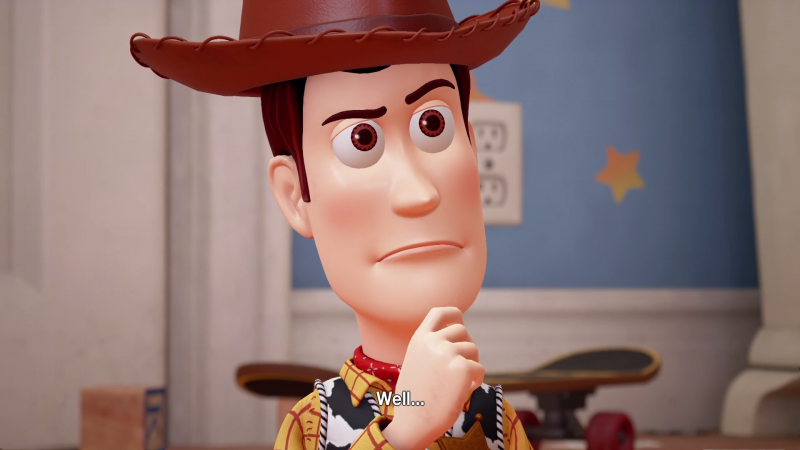 We are very impressed with how well the Toy Story world and the characters look in-game. It literally looks like you're playing some AAA Toy Story game on PS4. But that's one of the qualities about Kingdom Hearts that made us fans in the first place. Disney and Square Enix go above and beyond to capture the essence of the original films to a point where each world feels authentic and not like some attempted imitation. This harkens back to the very first Kingdom Hearts, which we were able to play the day it was released and have been hooked ever since.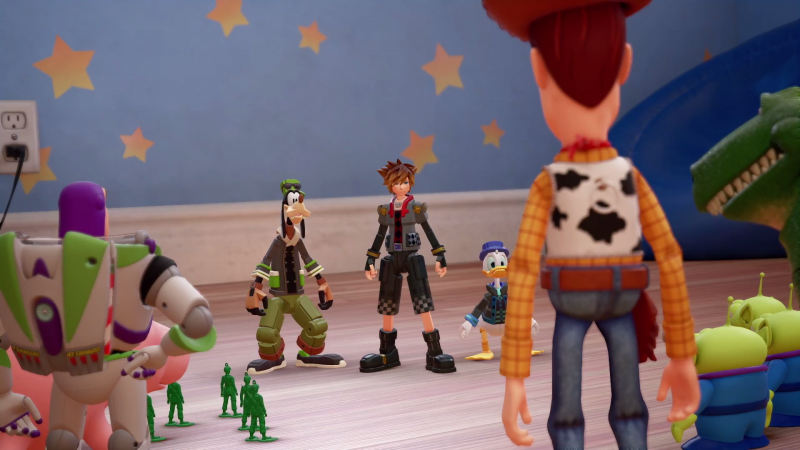 We are extremely excited about this and can't wait to get our hands on Kingdom Hearts III next year!