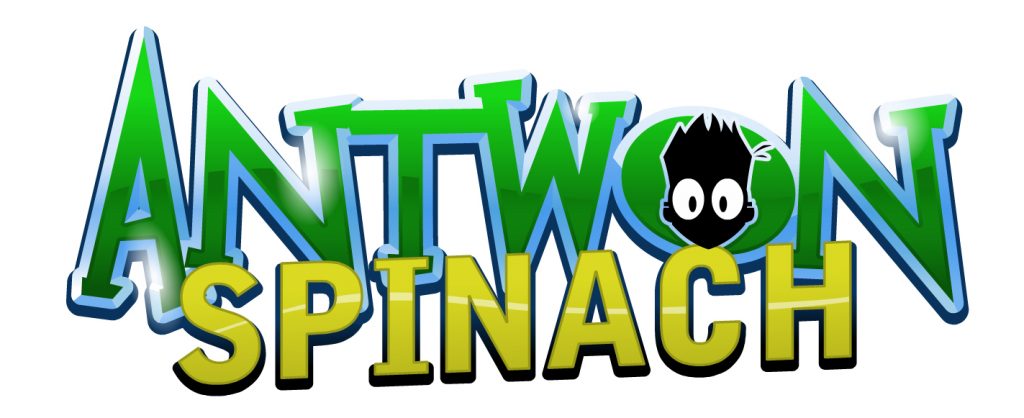 In 2008 we had the privilege of collaborating with the incredibly talented Stix in an effort to help breathe life into an ambitious idea. Antwon Spinach was a cartoon bursting with creativity, humor, and positive messages.
When we signed on to help bring the idea to life, we had many objectives to accomplish. This included designing the Antwon Spinach logo. While this wasn't exactly a top priority, we still gave it the proper time and treatment that any logo design deserves. We pulled inspiration from sources that also inspired the animation and art style for the show.
Shows like Dexter's Laboratory, Johnny Bravo, and Powerpuff Girls played a big role in helping to bring the Antwon Spinach logo to fruition. We also looked to various comic books for inspiration. Our initial goal with the logo was to make it feel like a logo that could be seen on a classic Saturday morning cartoon. We wanted it to have a 'superhero' feel and be fun at the same time. Ultimately we were very happy with the outcome of the design, and the logo itself started to inspire aspects of the production.
You can learn more about the development of Antwon Spinach in our MAKING OF post, or simply visit the Antwon Spinach project page.