Animator RICHARD WILLIAMS working on the 'ragpicker' character for A CHRISTMAS CAROL [BR 1971] Date: 1971
Richard Williams, best known for his work on "Who Framed Roger Rabbit" and two of the "Pink Panther" films, has died at the age of 86.
Williams had a deep love for animation and passed along his knowledge to younger generations whenever possible. He played a key role in honing our skills, and from him, we learned how to study life around us. He was a pillar of inspiration to us and we relied heavily on the lessons that he shared. His highly acclaimed book, "The Animator's Survival Kit" was one of the biggest foundations of our knowledge.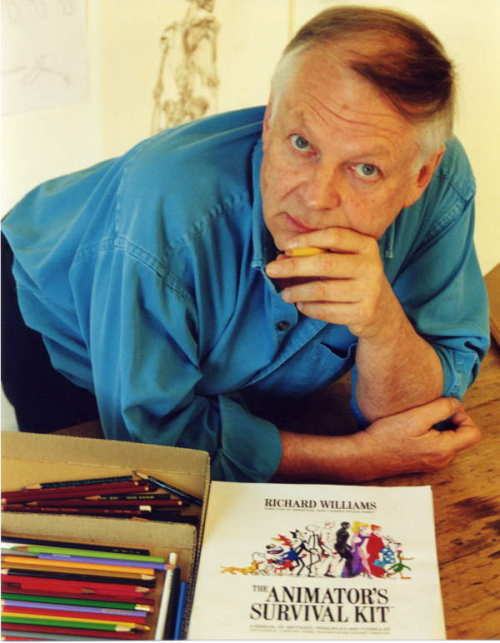 We wouldn't have gotten as far as we did on our own without the knowledge shared by Richard Williams. He will live on through our work, as well as the work of his students around the world. 
His daughter, Natasha Williams, told the PA Media (UK national news agency) that her father was writing and animating until 6 p.m. on the day he died.
Rest in Peace, Richard Williams. Thank you for everything.